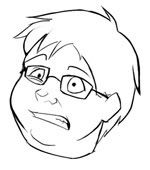 Well Freeplay 2010 just occured in Melbourne and it was really awesome, I have a lot of thoughts, a pile of re-affirmation about what i'm doing and some great skills to test out when I get back home.  But I spent a lot of time on twitter over the weekend, talked with loads of people so I decided that the best way to run through all the twitter accounts I found (or already had) over the weekend with my thoughts where I can apply them.  Sort of a report but in context of people.  This is by no means a complete list as I could keep pouring over the list for days, so I decided to stop here right now and get the first draft out.  However I would love to make this a even MORE complete report, considering there was 66 people listed in the programme booklet and I have NINE people listed here as guests (granted right now I'm not going looking very far, e.g. not beyond the #freeplay10 search) I have a little more work to do.
In short, please check this over and follow some of these people, if you want me to update / add / remove yourself off this list ping me @Sonictail or jon@game.pride.id.au.
Really Important People
Basically these are the people who made the event / parts of the event happen, check em out!
Important People, but not for freeplay…
Here's two accounts you should be following cause basically, it might help you out in the future!
Guests
These are the guests I could find on twitter, this is by no means a complete or accurate list, but I did try to match people to what they did etc, please don't hurt me ;>.>
Indie Devs
These people didn't necessairly speak but have awesome games, do I need to say more on this?
And everyone else
These are the people I found on Twitter that commented through the weekend, I've posted what I could find with a couple of links (no time on google here folks) but if there's no comment, why not drop me a line and let me know what's what? (@sonictail). Additionally if you're in this list and are a speaker or a dev, let me know and i'll correct that.
And that's all for now, i'll post some thougts later, now I have to do some actual work (yuck)